Inspired Colours

Hand Dyed in the Peace
The bright shades of autumn
Winter Neutrals

Softer shades, surprising colours
The bright shades of autumn
Winter Neutrals
Softer shades, surprising colours
THE YARNS
Welcome to Peaceful Yarns. Exquisite yarns hand dyed in Canada's beautiful Peace River Region at Bear Mountain Farm.
Featured Yarns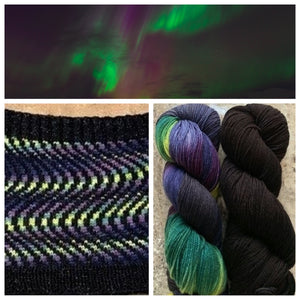 New: Aurora Polaris Cowl set
This kit is a collaboration between Faking Sanity and Peaceful Yarns, both out of Dawson Creek, BC. The movement of the colours is an homage to the beautiful movement of the northern lights.
Find here
New BFL/Gotland blend
Simply gorgeous blend, soft and springy but hard-wearing due to the 75% Blue-faced Leicester. The 25% Gotland content gives it lustre and a gentle halo. Wonderful colours, some saturated, some heathered by the grey base.
Shop here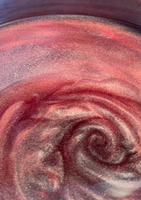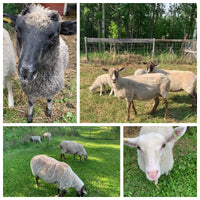 Bear Mountain Farm
Introducing the new flock. The ewes, Salt and Pepper, are 75% Bluefaced Leicester and 25% Gotland. Salt's lambs Serena and Selwyn) are 50% BFL and 50% Gotland. Little silver/black Ramsey is 80%+ Gotland. I'm so looking forward to shearing time and turning their fleeces into yarn. Then there'll be lambs next Spring....